Summer Tasting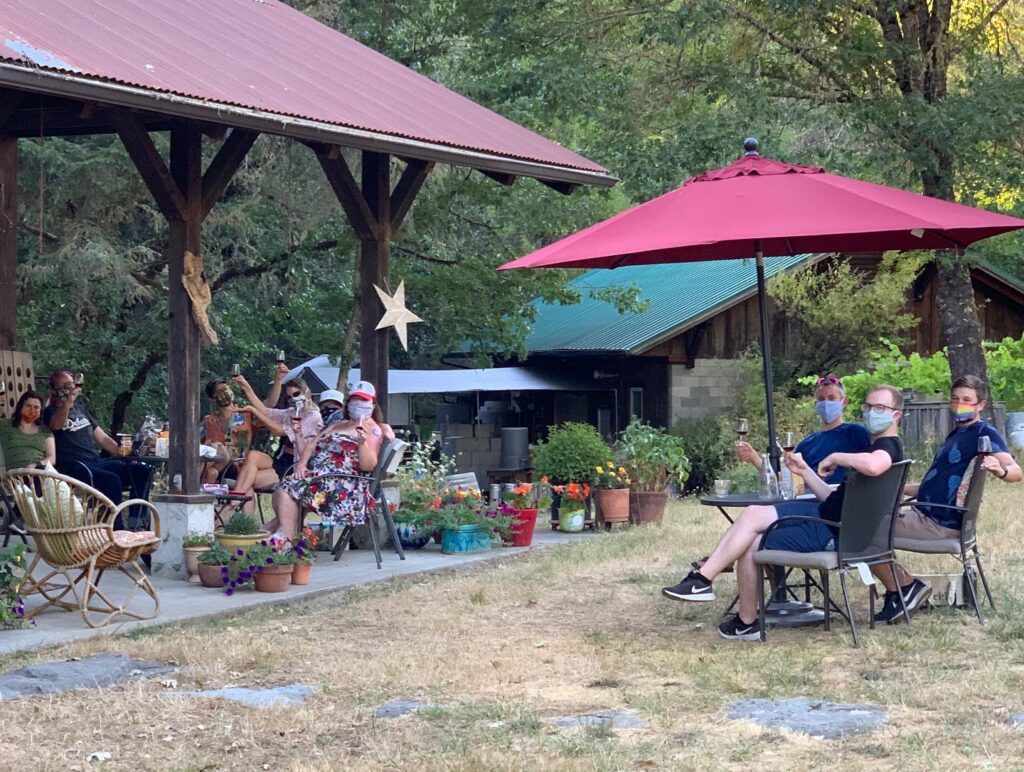 Due to current covid conditions, and out of an abundance of caution… We are encouraging guest to give each other space when visiting.  All tasting is outdoors and tables are distanced.    Our Open House is Sat. & Sun., May 28 & 29 1-5pm.  Following Open House, we return to scheduled tastings on the weekends and some on other days. 
Call or email to arrange your visit to the winery
5959 Briceland Road • 5.5 Miles West of Redway • 75 yards up Ferren Road •  (707) 923-2429
Our wines are expressive of site, vintage and our hand-made small lot winemaking style. We are more than pleased to share our story, our experience of each vintage and info about our favorite vineyards, but the wine speaks for itself.
Visit us at the winery for tasting on the patio and a winery tour. We aim to make wine that a novice wine drinker will enjoy and a true wine geek will appreciate.  Drop by for distinctive wine, moderate prices and relaxed atmosphere.
Although our wines are well represented in nearby stores, a number of our small batch wines are reserved for sale to restaurants and at the winery.
Open Summer Weekends Sat & Sun 3-6 and all year by appointment.
Contact us at: andrew@bricelandvineyards.com or (707) 923-2429.
Check out our reviews on Yelp or Trip Advisor.  Go here for more on our Reviews, Awards and Articles.