Welcome To Briceland Vineyards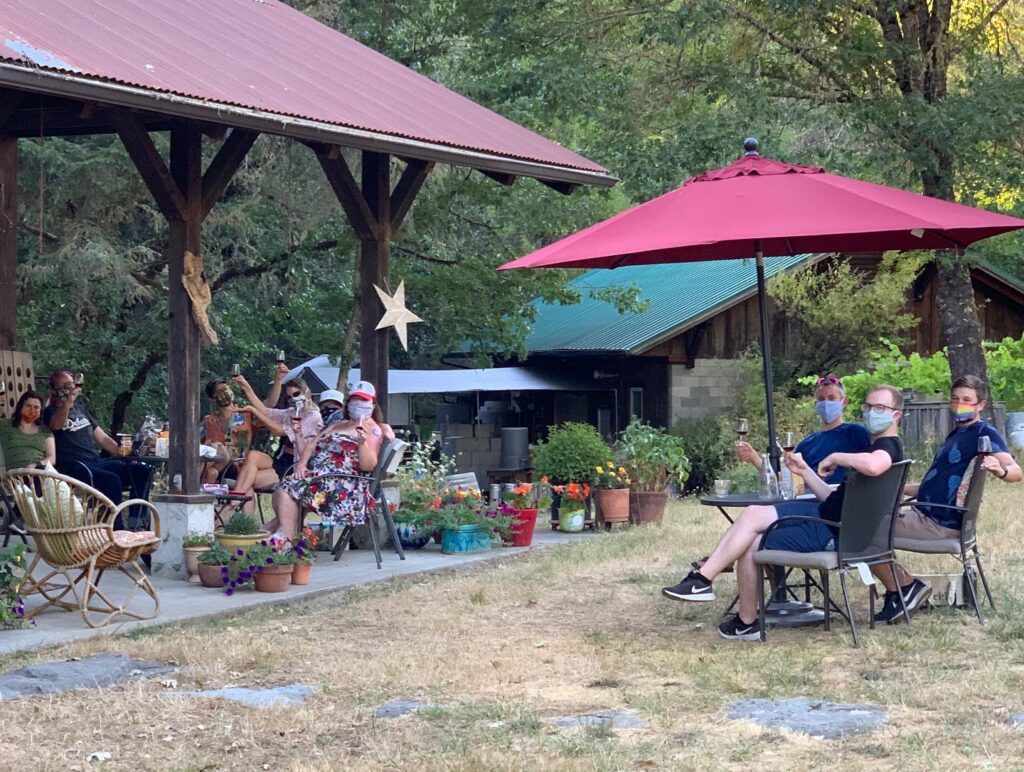 Thanksgiving Day Weekend
Normally, we host Open House. We are taking this year off for family.
On Saturday afternoon, we will be by the fire pit.
If you'd like to stock up for the season, or order gifts to be sent,
we'd be happy to see you. Please call, email or text ahead.
phone 707 923-2429, text 707 358-0461
andrew@bricelandvineyards.com to reserve. Cheers!
Other Days and Times May be Available by Request
Our Memorial Day Weekend is schedule to proceed as usual.
Otherwise, Tasting is available on a case by case basis by appointment.
andrew@bricelandvineyards.com or (707) 923-2429
5959 Briceland Thorn Road • 5.5 Miles West of Redway • 75 yards up Ferren Road
Our wines are expressive of site, vintage and our hand-made small lot winemaking style. We are more than pleased to share our story, our experience of each vintage and info about our favorite vineyards, but the wine speaks for itself.
Visit us at the winery for tasting on the patio and a winery tour. We aim to make wine that a novice wine drinker will enjoy and a true wine geek will appreciate. Drop by for distinctive wine, moderate prices and relaxed atmosphere.
Although our wines are well represented in nearby stores, a number of our small batch wines are reserved for sale to restaurants and at the winery.
Check out our reviews on Yelp or Trip Advisor. Go here for more on our Reviews, Awards and Articles.